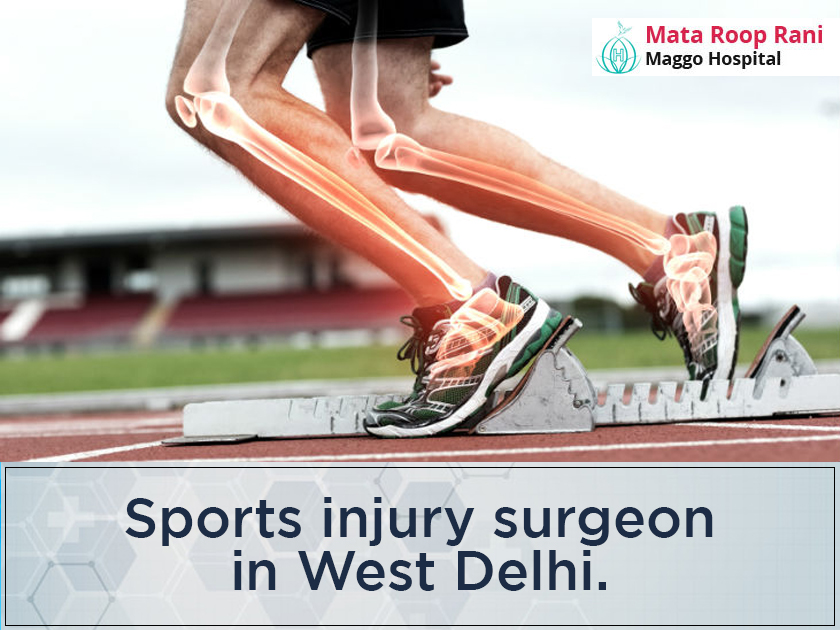 Here are the 4 types of Sports Injury that Require Corrective Surgery in West Delhi
Sports being a rigorous physical activity, you can easily get injured unknowingly. If such circumstances arise, it is always necessary that you visit the best
sports injury surgeon in West Delhi
for fast and quality treatment. Most children are at the risk of incurring these types of injuries. Here is a list of five such injuries that would require corrective surgeries
1. Anterior Cruciate Ligament Tears:
When this injury occurs, it causes a tear or a painful sprain int he anterior cruciate ligament. This type of injury occurs mostly during playing sports where you have to make sudden changes in the direction, jump or land strongly on the field like a football, basketball game, etc. During this injury, you can feel a pop in the knee. Consequently, the knee will swell immediately, you will feel unstable to carry your bodyweight properly. The doctors may advise rest as well as rehabilitation exercises so that you are able to regain your strength and stability.
2. Shoulder dislocation:
There can be many causes behind a dislocated shoulder. But one of the major reasons can be an injury incurred while playing sports. In this situation, the bone of the upper arm comes out of the socket which is cup-shaped and is a part of the shoulder blade. You should seek immediate medical treatment from a private hospital in West Delhi in case you suspect a dislocated shoulder. The doctors suggest surgery based on the symptoms. If due to weak shoulder ligaments or joints, the shoulder dislocation recurs, surgery can treat all the damaged blood vessels and nerves. The symptoms of a dislocated shoulder are as follows – • Deformed shoulder • Irresistible pain • Immobility of the arms • Numbness or tingling in fingers and the hand
3. Meniscal Tears:
Like the other types of a knee injury, a meniscus tear is very debilitating and painful. It is also a frequently occurring cartilage injury of the knee. The meniscus is a cartilage in the knee that acts as a stabilizer or cushion for the joints. During rigorous physical activity, if the knee twists it can tear the meniscus. Sometimes it can also cause the knee to lock up. The common symptoms include intolerable pain in the knee, a popping feeling, difficulty in straightening or bending the knee as well as tendency of knee lock up. Surgeons perform one of the following procedures – • In the case of partial meniscectomy, the surgeons trim off the damaged tissues. • During repair, the parts of the meniscus are stitched together by the surgeons. It takes some considerable time to recover from the injury.
4. Patellar instability or a kneecap dislocation:
Surgery to repair a kneecap which has been dislocated becomes necessary when the patella gets dislocated repeatedly or remains unstable even after a non-surgical treatment like bracing or physical knee therapy. The doctor conducts different types of surgeries depending on the cause and the current situation. The surgeons reconstruct the ligaments which will hold the patella in place. For quick and effective treatment, you can visit "
Maggo Hospital
" , one of the leading healthcare institutions that employ the most advanced form of clinical governance.