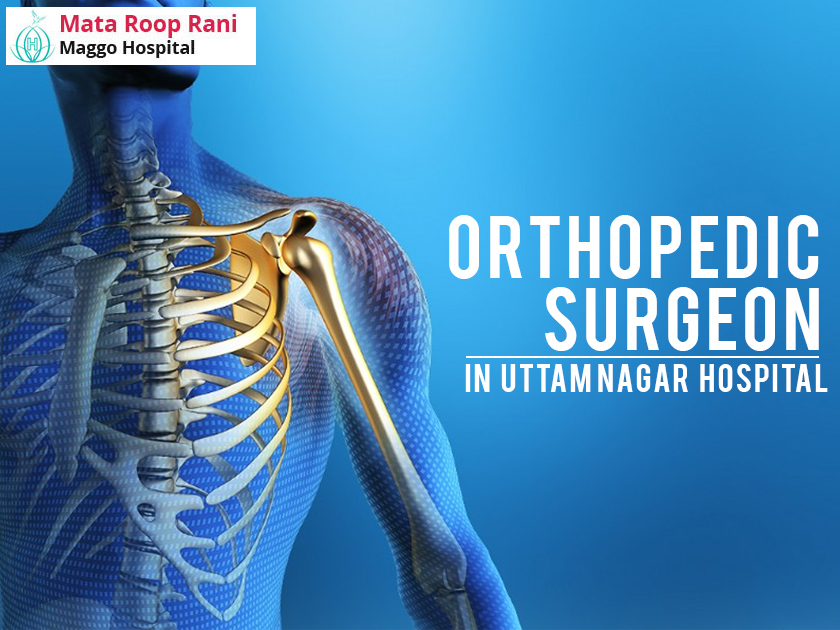 What are the Different Services Provided by Orthopedic Surgeon in Uttam Nagar
Orthopedic Problems are a common medical issue that a majority of people suffer from., One can seek help from the best team of
orthopedic surgeons
in
Uttam Nagar
and enjoy faster relief. Orthopedics deal with the treatment of the musculoskeletal system of the human body. This includes the bones, joints, muscles, tendons, ligaments, nerves, and cartilage. They form the framework of our entire body and the mechanisms that function it. Almost every medical specialty overlaps with this area of concern. Although orthopedic treatments consist of surgeries, the doctors also conduct a lot of non-surgical procedures that assist in faster healing. They are a busy group of surgeons always working either in the emergency room, hospital wards or even in the sidelines of a sports field. The orthopedic surgeon in Uttam Nagar is one of the best when it comes to a comprehensive and faster treatment of bone and joint problems.
Things to know about them–
Orthopedic comes from the Greek word "ortho" meaning straight and "pedics" meaning child. For many centuries, orthopedic surgeons have treated crippled children. One of the common conditions was scoliosis. Orthopedic injuries are one of the most recurrent reasons for which a majority of people seek medical care.
Different types of surgeries–
If you are suffering from a long term orthopedic injury, you should also seek immediate medical attention. The expert team of orthopedic surgeons of the hospital in Uttam Nagar suggests and provides a different range of surgeries to the patients. Some of these are as follows-
1. Shoulder Arthroscopy and Reconstruction-
The surgeons do Shoulder reconstruction on patients who suffer from shoulder instability. This means you may have loose shoulder joints or dislocation in that part. This surgery will restore the proper functioning of the shoulder joints. They repair the stretched or torn ligaments to better hold the joints in their own place. This surgery can also be done arthroscopically in which smaller incisions are made and tiny surgical instruments are used. Some patients require open surgeries where a larger incision is made to repair the damage. The doctors recommend patients to stay with a sling for support for about four to six weeks in order to facilitate healing.
2.Hand surgery–
You may have to go for a hand surgery if you have an underlying hand problem. These are the following surgeries performed by the surgeons
Tendon Repair
– Tendons are fibers that act as a medium to attach the muscle to the bone. The structure of the tendons being complicated, their repair is a surgical challenge. Primary repair is done within 24 hours. The delayed primary is conducted within a few days while there is still an opening from the wound. Secondary repair occurs two or five weeks later.
Nerve Repair
– Damage to the nerves can cause an inability to move the hand properly. Some injuries heal on their own, others require surgery. You can go for surgery six weeks after your injury. They repair the condition either by using a nerve graft or attaching one to the other end of the nerve.
Joint Replacement
– Also known as Arthroplasty, they if you are suffering from a severe case of hand arthritis. In this operation, the surgeons replace the damaged joint with an artificial joint which is made up of plastic, silicone rubber, or the patient's own tendon. One can visit "
Maggo Hospital
" and avail the latest services from a professional team of orthopedic surgeons